The Philippine Health Insurance Corp. (PhilHealth) has found a Bacolod City hospital guilty of fabricating claims for cataract surgeries conducted on patients recruited through medical missions.
After malls and big grocery stores in the city pulled out milk products sourced out from China, the team from the City Health Office (CHO), Bureau of Food and Drugs Administration (BFAD) and Department of Trade and Industry (DTI) will start to check on retail stores repacking milk products.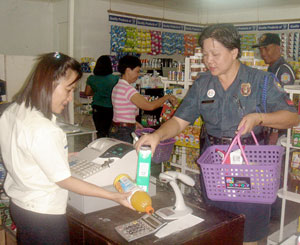 PRO6-PIO
It is practically back toground zero for the Iloilo ProvincialGovernment beset with Executive and Legislative differences on the crucialissue relative to its operational budget.
Governor Niel Tupas Sr. delivered double punches withtwo veto orders on Appropriation Ordinance No. 2008-03 and AppropriationOrdinance No. 2008-04.