Presidential Assistant for Western Visayas Raul Banias admitted that the reduction of the Western Visayas rehabilitation fund from P15 billion to P10.4 billion will affect the rehabilitation program lined up by various local governments relative to impact of the onslaught of typhoon Frank recently.
Reasons or alibis? Whichever it may be, for the Committee on Public Order and Security, "it's a wrap" for the investigation minus the side of main character, Police Chief Inspector Leroy Rapiz.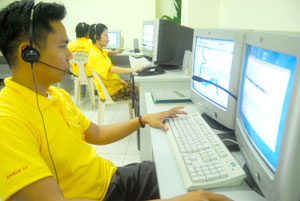 A.CHRIS FERNANDEZ
BACOLOD CITY – Officials of Barangay Felisa have asked, through a resolution, Mayor Evelio Leonardia to furnish them a copy of the result of thefeasibility study for the city's solid waste management program which was conducted and funded by the Spanish Government.