Representative Raul Gonzalez Jr. encourages the recipients of the housing units at the San Isidro, Jaro relocation site to leave their "bad habits" and consider the housing units provided to them by the government as their own property.
Last week's discussions on one proposal introduced in Congress by Fifth District Representative Niel Tupas Jr. turned too intense and got the Ilonggo solon to 'burst.'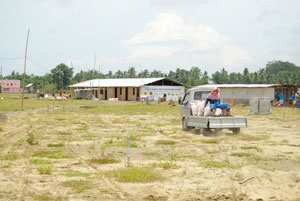 A.CHRIS FERNANDEZ / FILE
Groundbreaking rites for a coal-fired power plant project was held on Saturday amid continued opposition from church and environmental groups.