Government service rewarded and not disregarded. Government dedication hailed and not bewailed. Promoted and not sacked.
President Macapagal Arroyo has stepped in on the controversy between Pavia town Mayor Arcadio Gorriceta and Iloilo Rep. Judy Syjuco surrounding a P28-million road repair project.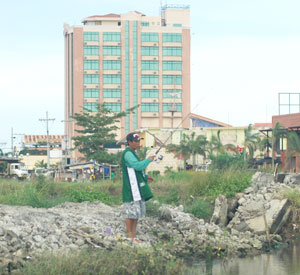 A.CHRIS FERNANDEZ
Department of Justice Secretary Raul Gonzalez Sr. has recommended the relief of non-performing precinct commanders in the city. The move, however, is still subject to the approval of Mayor Jerry Treñas.