Police Superintendent Renato Gumban, chief of the region's Criminal Investigation and Detection Group (CIDG) scored twin victories in the Office of the Deputy Ombudsman for the Military.
A team of doctors, nurses and other volunteers off to Leon, Iloilo for a medical mission today will be fully secured by both the police and the military.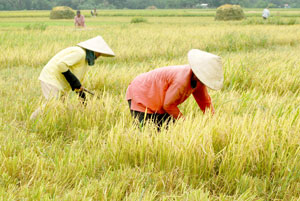 A.CHRIS FERNANDEZ
The district engineer in Iloilo Rep. Judy Syjuco's district is now amenable to channel the implementation of a controversial road repair project in Pavia to the local and provincial government after drawing criticisms from Pavia Mayor Arcadio Gorriceta.