Groups opposing the construction of a coal-fired power plant plan to sue the Department of Environment and Natural Resources (DENR) for approving the project.
A medical mission slated on Friday in the Municipality of Leon, Iloilo is the latest target of communist terrorists in the area.
This, as a highly-credible informant divulged planned destabilization on Friday.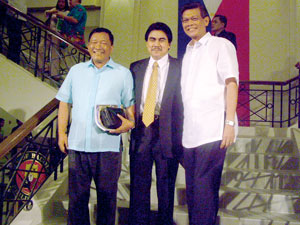 CITY HALL PIO
Iloilo City remains to be generally peaceful even with the occurrence of four significant crime incidents involving high profile personalities last month. The police has already filed cases against the suspects in three of the four crimes.