Meat vendors and dealers have complained that the animals slaughtered at the city's new slaughterhouse in Barangay Tacas, Jaro already lack parts when returned to them after slaughtering eventually affecting their business.
What could be worse than murderers, rapists, bank robbers and the lowliest of society's scammers and scum?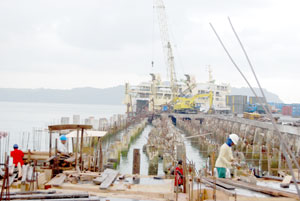 a. chris fernandez
The Cebu Regional Trial Court has denied an appeal to be granted bail by a former Aklan town mayor accused of gunning down Aklan broadcaster Herson "Boy" Hinolan.