The owner of the sunken cargo vessel in Culasi town in Antique plans to call off the search for the vessel's toxic cargo that remain missing despite weeks of search operations.
One Ilonggo soldier is confirmed dead while another is wounded in latest skirmishes between government forces and Muslim rebels in Mindanao.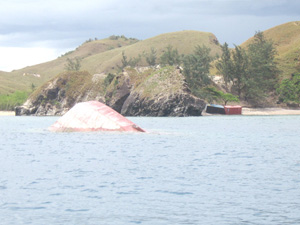 FILE PHOTO
The National Power Corporation (Napocor) is finalizing the purchase agreement with the winning bidder for the 15 units of modular generator sets to augment the power needs of Iloilo City.