One lost "Angel," the other, "Angelo."
Yesterday, the two widows of slain soldiers issued separate but similar calls for an end to the shooting war between government troops and Moro rebels.
Government forces widened its pursuit in Negros Occidental of armed elements belonging to communist terrorists New People's Army (NPA).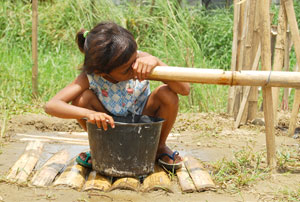 A.CHRIS FERNANDEZ
President Gloria Macapagal-Arroyo extended financial assistance to the families of slain soldiers here in Iloilo City. Also, scholarships would be made available for the children or dependents of the fatalities.