Ongoing police investigation on the liquidation of Iloilo's top fire department official is getting additional support from the Armed Forces of the Philippines (AFP) here.
With the increasing cost of housing materials, the number of Gawad Kalinga (GK) houses to be funded under the Priority Development Assistance Fund (PDAF) of Representative Raul Gonzalez Jr. decreased from 100 to 60 housing units.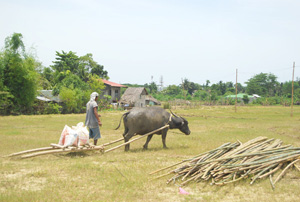 A.CHRIS FERNANDEZ
Cops as teachers? Yes. Cops as fish vendors and carinderia-operators? Why not. Cops as taxi drivers? Not really. Uniformed cops as teachers, fish vendors, carinderia-operators and taxi drivers? No, not at all.