The government's local battle against corrupt and abusive Ilonggo officials and government workers got a passing grade from a top anti-graft official.
In a scale of 1 to 10, ten being the 'victory number,' Deputy Ombudsman for the Visayas Pelagio Apostol gave efforts in Iloilo office a high of "seven."
Key players in the Iloilo Provincial Government and the Department of Budget and Management (DBM) finally sat down yesterday over the controversial Capitol budget issue.
Behind closed-door and strictly-for-invited-officials only, The News Today (TNT) learned that the meeting began thirty minutes late from the 3:30 p.m. schedule.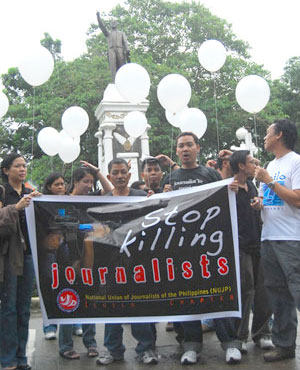 A.CHRIS FERNANDEZ
Braving intermittent rains, journalists here yesterday gathered at the shrine of Ilonggo patriot and journalist Graciano Lopez Jaena at the public plaza in Jaro District here to condemn the continued killing of journalists in the country.