The Regional Development Council (RDC) recently approved a resolution supporting the provincial government of Guimaras in its plea to exclude the island-province from the list of mining areas in the country.
Chief Inspector Musa Amiyong, head of the Iloilo City Police Office's (ICPO) Intelligence Division, said the shooting incident involving him and two persons very early morning of Sunday was an offshoot of a legitimate buy-bust operation.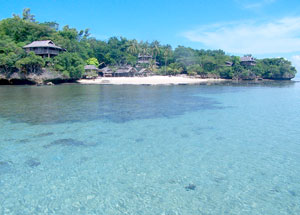 A.CHRIS FERNANDEZ
The Committee on Public Order and Safety resumes today the second set of legislative investigation in aid of legislation at the Iloilo Sanggunian Panlalawigan (SP).
With the SP session hall as venue, expected in today's probe is Chief Inspector Leroy Rapiz of the 608th Iloilo Provincial Mobile Group (IPMG).
Rapiz is to be the main character of the committee's investigation following last month's privilege speech of ex-officio Board Member Jeneda Salcedo.