Two principal witnesses who earlier came out to testify against a cop in Sara, Iloilo retracted statements that led to the cop's preventive suspension.
The retraction also disclosed purported threats and alleged force in the course of executing the initial testimony.
A senior cop under a 90-day preventive suspension now wants the order lifted pointing out the purported defects and legal infirmities here.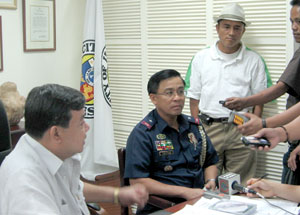 PIO
Additional police personnel will be deployed in Smallville complex in the wake of reports that illegal drugs transactions happen in the area.