Several governors in the Visayas yesterday voiced their support to moves to amend the Constitution and to shift to a federal type of government.
With the apparent increase in the number of drug-affected barangays in the city, the Philippine Drug Enforcement Agency (PDEA)-6 seems to have no concrete plans to curtail the illegal drugs problem.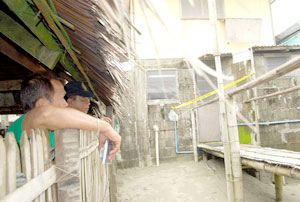 A.CHRIS FERNANDEZ
A 40 year-old American national was brutally murdered in his rented home in Arevalo District, Iloilo City.
Neighbors alerted authorities yesterday morning after failing to see the victim, Daniel Chabra on his usual morning walk.