Senior Supt. Bartolome Tobias, officer-in-charge of the Iloilo City Police Office (ICPO), will not implement a reorganization among the six district police station chiefs in the city following his assumption to office. At least for now.
More than a week after the gruesome murder of 34-year old Claire Nueros inside her home in Savannah subdivision, the police have yet to identify the assailants.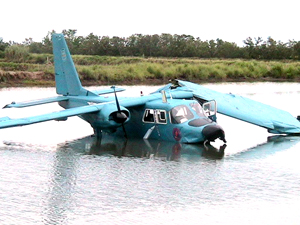 PHOTO COURTESY OF BUDYONG KAPIHAN/IBC-DYJJ
Operations to salvage the sunken cargo ship off Culasi town in Antique started on Monday as divers continue the search for the vessel's missing toxic cargo.