Owners of motorcycles here recently launched a signature campaign against the implementation of Land Transportation Office's (LTO) Administrative Order (AO) No. 2008-15 prescribing the rules and regulations for the use and operation of motorcycles on highways.
JORDAN, GUIMARAS—Guimaras officials have scored the Department of Environment and Natural Resources (DENR) for implementing oil spill rehabilitation projects in areas that were not affected by the oil spill.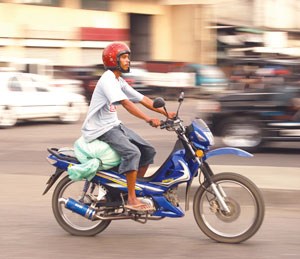 A.CHRIS FERNANDEZ
JORDAN, GUIMARAS—Stickers and streamers emblazoned with "Spare Guimaras' have appeared in this province marking the start of a campaign against mining activities on the island.