Iloilo City Representative Raul Gonzalez Jr. sponsored a resolution before the House of Representatives calling for an inquiry into the more than P8 billion Iloilo Flood Control Project (IFCP).
Taxi units were granted by government a "plus P10" as added fare. Passenger jeepneys allowed to charge a minimum fare of P8 from previous weeks' P7.50.
Now came the turn of transport groups plying tricycles with four Iloilo towns now seeking new fare rates as well.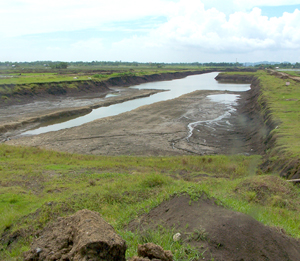 A. Chris Fernandez
To avert the occurrence of robbery and hold up incidents in the city, police chiefs in every district are directed to implement vagrancy ordinance and at the same time intensify intelligence gathering. The campaign is in anticipation of the lean months where crime against property is expected to rise.