A 34 year-old Ilongga businesswoman was brutally murdered inside her home in a plush subdivision in Oton, Iloilo.
Two of the top officials of Iloilo's First District condemn "in the strongest possible terms" late Sunday evening's murder of a young businesswoman here.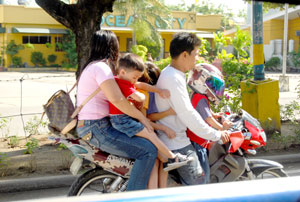 A. Chris Fernandez
BORACAY ISLAND, AKLAN—Smoke-belching and noisy tricycles and other motorized vehicles on this island-island resort will soon be a thing of the past as officials here plan to phase-in electric-powered vehicles next year.