Much ado about nothing. In fact, so what if as Provincial Administrator he has been declared not a resident of Iloilo province. He can always buy a house or rent a hut to remedy the situation.
Thirteen-year-old Rodney Berdin returned to a hero's welcome in his hometown in Belison, Antique on Tuesday after he was lauded by President Macapagal-Arroyo during her State of the Nation Address for saving his family at the height of typhoon "Frank" last month.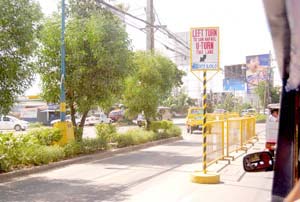 A.CHRIS FERNANDEZ
For the first time in a long time, in the halls of the Sanggunian Panlalawigan (SP) at least, invited Capitol chiefs came in full force and honored the invitation sent for a committee hearing.