From supposedly losing the vice-mayoralty post with a mere 13 votes, former Calinog Mayor Alex Centena is seemingly headed back to his original post with the Commission on Elections (Comelec) now declaring him the true winner.
BACOLOD CITY -- Metro-Bacolod Chamber of Commerce and Industry (MBCCI) Vice President Jose Maria Zayco yesterday defended their position not to nominate Bacolod City in this year's Most Business Friendly City competition of the Philippine Chamber of Commerce and Industry (PCCI).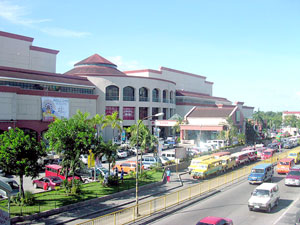 CONTRIBUTED PHOTO
Even as President Macapagal-Arroyo remains firm against scrapping the value-added-tax (VAT), one of the biggest fishing boat owners on Panay Island has ordered his vessels to be grounded indefinitely in protest over the controversial tax measure.