Real property taxes for every piece of pole, every unit of transformer and rolls of electric wires?
BACOLOD CITY – The city will no longer bid to retain the title Most Business Friendly City in the country this year.
Bacolod City Administrator Dr. Rogelio Balo yesterday said the city is no longer interested in joining the competition being organized by the Philippine Chinese Chamber of Commerce and Industry (PCCI).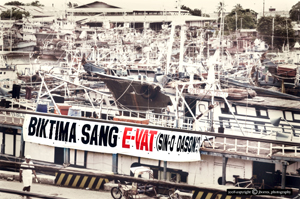 PHOTO COURTESY OF JAKE BORRES
A group of resort and landowners on Boracay Island are gearing for protest actions against a bill pending in Congress declaring parcels of the island as public domain and open for disposition.
The property owners have launched a signature campaign and will hold a protest rally on the island on Friday against House Bill 1109 (Declaring Certain Parcels of the Public Domain Within Boracay Island, Malay, Aklan as Agricultural Land Open to Disposition).