Crossing party lines, Ilonggo leaders have closed ranks to rebuild Panay Island from the damages of typhoon "Frank" which struck a month ago on June 21.
Among the main concerns is the source of funds for the reconstruction of damage and the livelihood of hundreds of thousands of flood victims.
With purported property damage of about P2 billion, Governor Niel Tupas Sr. called for a "priority Ordinance" granting tax relief and amnesty to Iloilo's real property taxpayers.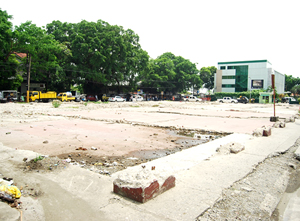 A. Chris Fernandez
City Mayor Jerry Treñas will seek the advice of Architect William Coscolluela relative to the idea of buying the four-story UEC Building in J.M. Basa-Mapa streets instead of the original plan of putting up a seven-story building for a new city hall.
Coscolluela is the city's consultant for the construction of the proposed city hall project.