The region's top cop, Police Chief Supt. Isagani Cuevas welcomed Tuesday's call for investigation and even call for transfer of a top police official by a member of the Iloilo Provincial Board.
For lack of interested bidders in the construction of the proposed multi-million Iloilo City Hall building, the city's chief executive might settle in buying the four-story UEC building in corner JM Basa-Mapa streets.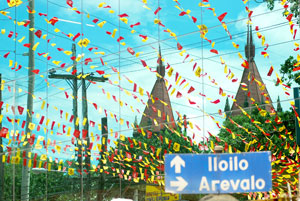 A. Chris Fernandez
The Department of Health (DOH) and and Bureau of Fisheries and Aquatic Resources (BFAR) have sent monitoring teams at the site of the sunken cargo vessel carrying toxic cargo in Culasi town in Antique to determine any risk to marine life and the health of residents.