Separation of the Church and the State? Not quite anymore. Catholic priests as lobbyists? That and more.
The Department of Environment and Natural Resources (DENR) has raised an environmental alert after it discovered that a cargo ship that sank off the coast of Antique at the height of typhoon "Frank" on June 21 was carrying tons of a carcinogenic toxic substance.
DENR Regional Executive Director Lormelyn Claudio said they have alerted local government units and residents of Culasi town and neighboring communities in Antique against the possible contamination from exposure to the toxic substance toluene di-isocyanate (TDI).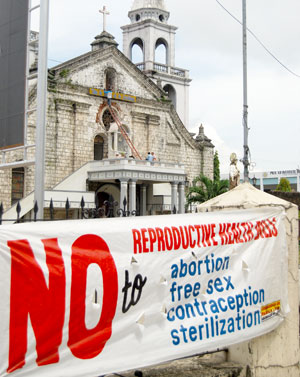 A. Chris Fernandez
Consumers of Metro Iloilo Water District (MIWD) are advised to boil the water coming from their faucets pending the result of the laboratory tests for its potability. The advisory came after the water district has completed the repair works on the damaged pipeline in Brgy. Amerang, Cabatuan eventually providing 70 percent of the city's water needs.