Someone within the Liga ng mga Barangay in Leon, Iloilo is at least P1.7 million richer, no thanks to a government bank foul-up.
And if the bank and its team of auditors are to be believed, bad faith was evident from the end of the Leon Liga comprised of 85 village chiefs here.
Relief assistance from the Spanish government worth P14 million will arrive in the city today. Mayor Jerry Treñas said the assistance is in the form of water treatment plant and health kits.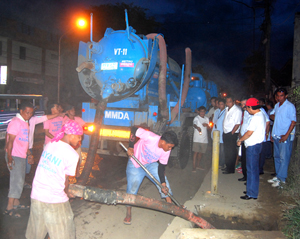 A.CHRIS FERNANDEZ
City Mayor Jerry Treñas has requested President Gloria Macapagal-Arroyo to include for funding several components in the Iloilo Flood Control Project which are not included in the project's Stage 1 amounting to P1.9 billion.