Antique Gov. Salvacion Zaldivar-Perez on Wednesday called on other provinces in Western Visayas to make the region a model for renewable energy development and utilization.
Iloilo Governor Niel Tupas Sr. has recommended the filing of criminal and administrative cases against a senior policeman in Sara, Iloilo who allegedly conducts extortion activities in the area.
In a press briefing with the Capitol reporters yesterday, Tupas said he has directed Iloilo Provincial Police Office (IPPO) Director Sr. Supt. Ricardo Dela Paz to file charges against SPO1 Ricky Salcedo of Sara Philippine National Police (PNP).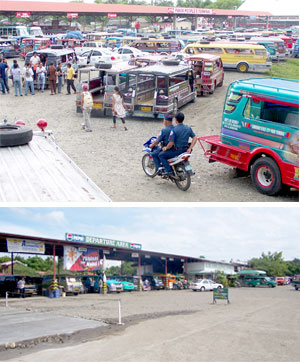 A.CHRIS FERNANDEZ
Four mining companies have applied for exploration works in the the island province of Guimaras. The exploration applications cover 37,000 hectares or more than half of the island's total land area which is 600,400 hectares.