Justice Secretary Raul Gonzalez Sr. yesterday lashed at foreigners who joined protest actions against a proposed coal-fired power plant in this city.
"They should not interfere in our affairs. They should be stopped," Gonzalez said in a telephone interview.
Public transport in the province of Iloilo remained crippled for the second straight day as jeepney drivers and operators continued their scheduled three-day strike against a city ordinance regulating the entry of provincial jeepneys in the city and against the soaring price of petroleum products.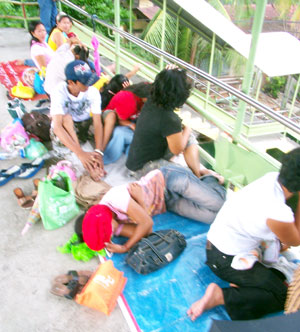 A.CHRIS FERNANDEZ
What is more beneficial for the Ilonggo public – continued registration of electric cooperatives with the National Electrification Administration (NEA) or transfer to the Cooperative Development Authority (CDA)?