Civilian tipsters alerted the Armed Forces of the Philippines (AFP) on yesterday's sighting of armed men conducting a "checkpoint" in Janiuay, Iloilo.
All in civilian clothing with high-powered firearms, the group of at least eight unidentified men flagged down passing motorists along Barangay Abangay.
The Bureau of Immigration and Deportation (BID) is investigating the involvement of foreigners in the protest actions of environmental activists against a proposed coal-fired power plant in this city.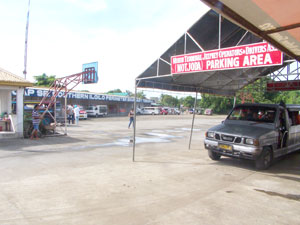 A.CHRIS FERNANDEZ
There is an abundance of qualified Filipino caregivers for domestic and foreign employment with the number now reaching a record-high of over 15,000.