Government assistance will now be focused on over 800 villagers of Barangay Umingan, Alimodian, Iloilo who are set to begin new lives in a new barangay with relocation orders in effect here.
Jeepney operators and drivers plying provincial routes in Iloilo will hold a three-day strike starting today to protest a city ordinance regulating the entry and trips of provincial jeepneys in the city.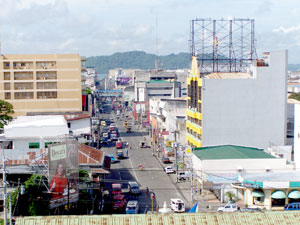 EC Garcia
Punong barangay Ernie Poral of Brgy. Ingore, La Paz district assailed environmental activists led by Greenpeace for disregarding the rule of law when they put up a protest camp at the site of the proposed coal-fired power plant.