Better late than never?
Justice Secretary Raul Gonzalez had an apparent change of mind and change of heart on a controversial drug case pursued by the Philippine Drug Enforcement Agency (PDEA) in Western Visayas.
Hundreds of thousands in company losses in Negros Occidental are blamed anew to the local hierarchy of the Communist Party of the Philippines - New People's Army (CPP-NPA).
This, as three delivery trucks of an alcoholic beverage company were flagged down and burned Wednesday by armed dissidents believed to be members of the communist terrorists NPAs in the area.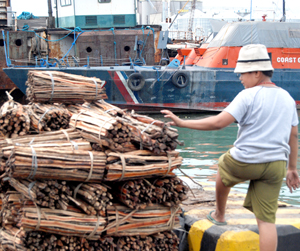 A.CHRIS FERNANDEZ
Life may have been too short for Nestor Sulpico to realize all his dreams.
But the deceased New York taxi driver who was hailed a hero in 2004 for returning $75,000 worth of black pearls left by a passenger in his cab will be among the graduates of the Phillips Beth Israel School of Nursing on June 5 (June 6 in the Philippines).
The Manhattan-based school will award Sulpico a posthumous diploma, an honorary associate degree in nursing, according to a statement emailed by school publicist Carol Rubiano.