The city government will be adopting energy conservation measures in order to mitigate the impact of the continuous increase in the price of fuel.
City Mayor Jerry Treñas said the move is in line with the call of President Arroyo on all government offices to save on energy consumption.
Catholic Bishops Conference of the Philippines (CBCP) and Jaro Archbishop Angel Lagdameo will today join Antique officials and environmental groups in launching a hydro power plant project in Antique, the first in Western Visayas.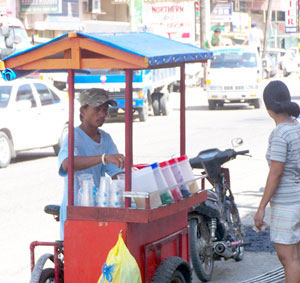 A.CHRIS FERNANDEZ
Be fair and disregard political affiliation. While at it, carefully allocate to legitimate proponents of the province.
Such summed up yet another Audit Observation Memorandum (AOM) issued by the Commission on Audit (COA) to Iloilo Governor Niel Tupas.