Overnight sensation enjoyed by a web-based "exotic tourism" agency that books services of "first-class, high-class" Ilongga escorts was apparently bad for business.
This, as the entire website was deleted within the day it earned sudden public mileage and now backed to the "parking page" of the pre-seller's domain.
President Gloria Macapagal-Arrroyo visits Ibajay town in the province of Aklan today to inaugurate a newly finished P207 million bridge project.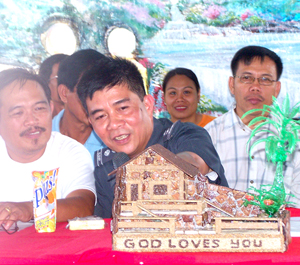 A.CHRIS FERNANDEZ
The Bureau of Jail Management and Penology (BJMP) has asked business groups and non-government organizations to support the agency's plan to transform the jail into an income generating center.