Any and all government permits, franchises or Certificates of Public Conveniences issued on single motorcycles as "vehicles for hire" is banned and not allowed by law.
As such, a reminder on all Iloilo towns is out – it is prohibited to directly, or indirectly allow and/or tolerate its operation as "passenger vehicle."
A moratorium stands and remains in effect throughout the country putting on hold any and all applications on new Philippine nursing programs and of new Philippine nursing schools here.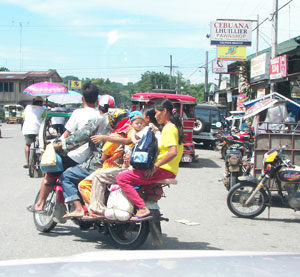 A.CHRIS FERNANDEZ
A 19 year-old boy from Nueva Valencia, Guimaras who is currently studying in Newburgh, New York, USA is about to make a mark in Hollywood as he takes Newburgh Free Academy's solar car to duel in a new series on The Discovery Channel's Planet Green Network.