The Diocese of Kalibo has raised opposition to renewed plans to put up a casino on Boracay Island, barely five years after President Macacapal-Arroyo ordered a similar plan shelved.
Police now have in protective custody a male witness in Thursday's killing of Ajuy Vice Mayor Ramon Rojas Jr.
This, as police manhunt on the two male assailants continues and widens throughout Iloilo towns particularly in the northern coastal areas.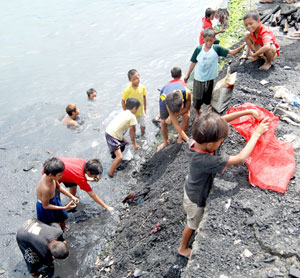 A.CHRIS FERNANDEZ
An international group with a vision to reduce the risk of childhood death and disability through sustained use of Hib vaccine (Haemophilus influenzae type B) urged the Philippine government to include in its national immunization program the pneumonia vaccination.