Search and rescue teams The P0.50 and P1-P1.50 provisional increase in the minimum fare of jeepneys and buses, respectively, takes effect 12:01 a.m. today, Wednesday, after Transportation Secretary Leandro Mendoza announced the granting of the increase yesterday.
The Iloilo City Police Office (ICPO) has urged all banks and pawnshops in the city to install closed-circuit television (CCTV) and security alarm system connected with the nearest police station to deter robberies.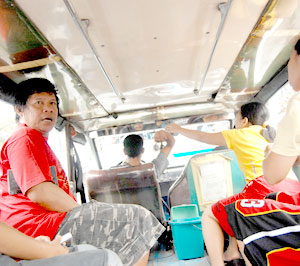 a. chris fernandez
Attending physicians in Roxas City, Province of Capiz were left with no recourse but to preserve a 40 year-old man's penis after efforts to 'reconnect' such failed yesterday.