Traffic Management and Engineering Unit (TMEU) chief Insp. Robert Foerster yesterday confirmed the non-renewal of contracts of the city's 24 traffic auxiliaries effective May 16, 2008 for lack of budget.
Governors in Western Visayas yesterday called for the removal or reduction of taxes on oil products as transport groups in Aklan continued their strike for the second straight day against the continued increase in oil prices.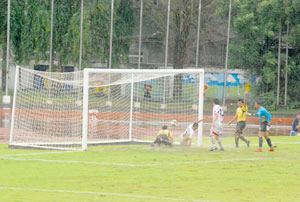 A.CHRIS FERNANDEZ
The game was slated at 3:30 p.m. yet teenage girls braved the rains and settled in a dry-spot of the Iloilo Sports Complex. For 17 year-old Cindy and five other giggly-pals, it was worth the wait.
Their 'mission'? To have the first-look on members of the Philippine Team and while at it, the young men of the Brunei Team.