Public transport nearly ground to a halt in the provinces of Aklan and Iloilo as major transport groups joined the nationally coordinated transport strike to demand the removal of taxes on oil products and for the repeal of the Oil Deregulation Law.
The transport strike in Iloilo City initiated by the Pinag-Isang Samahan ng mga Tsuper at Operator Nationwide (PISTON) yesterday failed to cripple the business transactions here.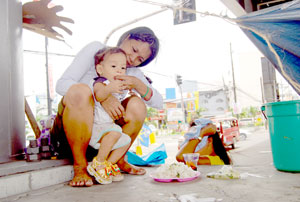 A.CHRIS FERNANDEZ
Iloilo Governor Niel Tupas will lead legal moves to counter succeeding graft raps filed by his nephew, Iloilo Vice Governor Rolex Suplico.
In a press conference called with Capitol reporters yesterday, the governor announced that oppression and grave abuse of authority charges are being readied.