Twelve of the 41 towns in the province of Iloilo do not have firetrucks. People from these towns have to seek help from their neighboring towns in case of fire.
Energy officials led by secretary Angelo Reyes is pushing for the construction of power plants on Panay Island to address the energy supply problems of Western Visayas and the Visayas power grid.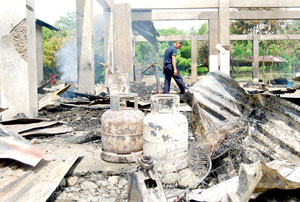 A.CHRIS FERNANDEZ
Students and their parents face higher education expenses this coming school year as around 33 or 25 percent of the 134 private schools offering higher education programs in Western Visayas have increased their tuition and other school fees.