Amid rising prices of rice and other basic commodities, employers in Western Visayas are only amenable to granting non-wage benefits but not the P50-P125 increase in minimum daily wages being demanded by workers.
Five Capitol officials and six laborers of the Iloilo Provincial Government have been slapped with malversation of public funds by Iloilo Vice Governor Rolex Suplico.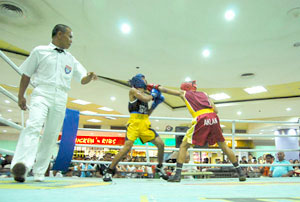 A.CHRIS FERNANDEZ
The plan to send this year's Dinagyang champion Tribu Paghidaet to New York, USA will no longer push through after the city government failed to meet the funds required for the trip.