The city's Permits and Licensing Division is currently making rounds of the various water refilling stations in the city to check whether they meet the standards set by the Department of Health (DOH).
Thousands of rowers from at least nine countries are expected to flock to Boracay Island this week to compete in the 2nd Boracay International Dragon Boat Festival.
The event, organized by the Boracay Island Paddlers Association (Bipa), Municipality of Malay and the Philippine Dragon Boat Federation aims to attract around 1,500 rowers from the Philippines, Australia, Germany, Hongkong, Macau, Singapore and the United States.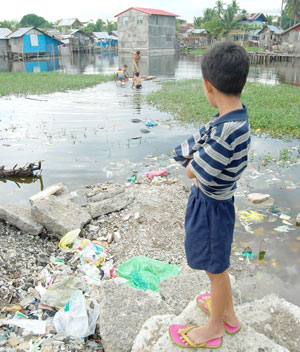 A.CHRIS FERNANDEZ
She dances, she walks and speaks like an ordinary member of the Pan-ayanon, an indigenous people from the town of Tapaz, in the province of Capiz. What makes her different, however, is that she's one of the four remaining indigenous people who reached 100 years old.