In the hinterland village of Osorio in San Remigio town in Antique, families eat rice only once a day. They subsist mainly on sweet potatoes and other root crops mixed with vegetables.
Nestor Sulpico who was called "New York's most honest taxi driver" died without fulfilling all his dreams. But he remained a hero to his family and all those who knew him.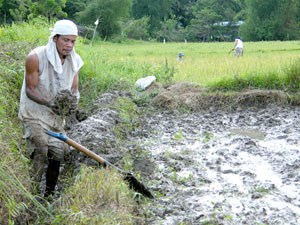 PINOY GONZALES / PNS
Expect more good manners and right conduct inside the session hall of the Iloilo Sanggunian Panlalawigan (SP).