The city's problem on rotating brownouts everyday is expected to be threshed out after a meeting with top officials of the National Power Corporation (Napocor), National Transmission Corporation (Transco), Panay Electric Company Inc. (Peco) and Panay Power Corporation (PPC).
Mayor Jerry Treñas said he was assured by top officials of Napocor of a doable solution for the daily power interruptions which affect the business operations in the city particularly the call centers. Napocor officials wanted to help the city over its power woes.
The 9th Iloilo Sanggunian Panlalawigan (SP) in a majority vote delivered its latest punch against the latest veto of Governor Niel Tupas Sr.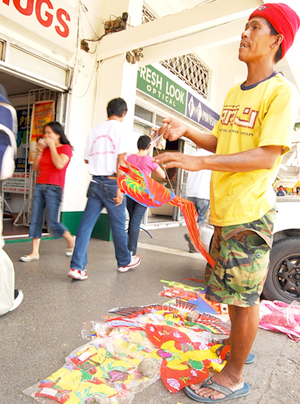 a. chris fernandez
May 1, Labor Day, is a non-working day. But not for members of the Regional Wage Boards (RWBs), not this year at least. Underscoring the need for "setting up new wage levels," President Gloria Macapagal-Arroyo instructed today the RWBs to work overtime to reach a decision on the new wage levels in their respective regions.