GUIMARAS ISLAND—The country's tourism industry is expected to sustain its growth despite the growing impact of the economic recession in the United States and the global rice supply crisis, according to Tourism Secretary Joseph "Ace" Durano.
Initial talks for a P50 increase in pay of minimum-wage earners in Western Visayas begin today with no less than the Regional Tripartite Wages and Productivity Board convening.
In a radio interview yesterday, Regional Director Aida Estabillo of the Department of Labor and Employment (DOLE) said foremost of the related discussions of the petition will be anchored on the current economic situation of the country.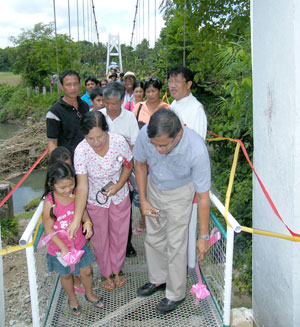 PINOY GONZALES/ PNS
The chief of the Iloilo City Urban Poor Affairs Office (Icupao) denied the accusations hurled against him by some members of the City Council relative to his alleged failure to submit reports on the status of relocation sites and the corresponding payment from the beneficiaries. As such, he is ready to submit himself to any legislative investigation on the issue.