Police Regional Office (PRO) 6 director Chief Supt. Isagani Cuevas has backtracked from his earlier order to throw the twelve alleged erring policemen from Iloilo and Guimaras provinces to Negros Occidental.
City Mayor Jerry Treñas has directed the Iloilo City Police Office (ICPO) to increase police visibility and conduct checkpoints in strategic places to avert robberies and hold-up incidents in the city.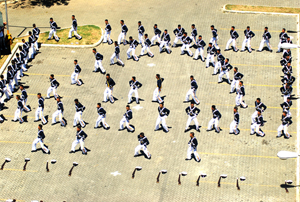 A.CHRIS FERNANDEZ
For filing a "sick leave" and showing up in a medical-dental mission thereafter, a top Capitol physician has now been threatened with an administrative charge of dishonesty.
As such, a 72-hour deadline was given to submit a written explanation or else face disciplinary action.