From "offensive mode," government troopers operating in the hinterland villages of Antique have now switched to "defensive mode."
The Department of Environment and Natural Resources (DENR) will present the Boracay Environmental Master Plan to stakeholders of the island-resort on April 12 as part of the agency's Earth Day People's Caravan.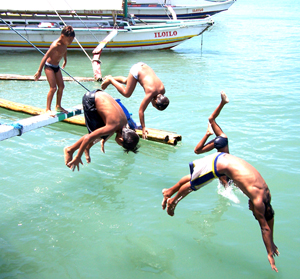 A.CHRIS FERNANDEZ
Iloilo is an old province. Folk history traces its origins to ancient times when it was called Irong-Irong by the Aeta aborigines. When Malayans settled in Panay they modified the name to Ilong-Ilong.