Continued counter-offensives of government troopers have been heightened over the weekend in San Remigio, Antique following Friday's attack of communist rebels in the area.
The recent ambush in San Remigio, Antique which killed 2 soldiers and wounded two others could be part of the directive of the Communist Party of the Philippines' Central Committee (CPP) for the New People's Army (NPA) to step up its offensives against government troops following its 39thfounding anniversary on March 29.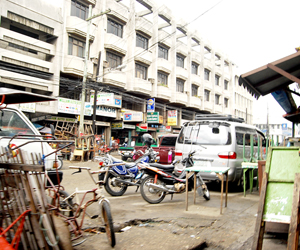 PHOTO CONTRIBUTED BY CALOY BADILLES
Residents of Barangay Balabago in Jaro district can file their appeal before Housing Land Use and Regulatory Board (HLURB) after the City Zoning Board of Adjustment and Appeals (CZBAA) reversed its earlier decision denying the proposed crematorium. e board.
City Legal Office chief Atty Edgar Gil said the aggrieved residents can seek redress before the HLURB over the recent decision of the CZBAA in the appeal made by applicant Greg Abecia. The HLURB is the right agency to review the decision of the CZBAA favoring the operation of a crematorium.