One of the growing industries in the Philippines is the world of aesthetic surgery recorded to have generated between P10 to P25 billion in the past years.
Nothing but rehashed issues from the past and a consolidated demolition job. And while at it, an unfair attack on innocent Health Department employees and officials of the region now seemingly caught in the 'crossfire.'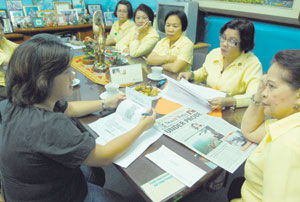 A.CHRIS FERNANDEZ
Efforts to avert a rice crisis in the country should focus on ensuring water supply to farms, greater credit access to farmers and providing experts and technology especially in the rural areas, an official of a national organization of rice millers and traders said.