Iloilo Electric Cooperative (Ileco)-I has given the management of the new Iloilo Airport in Cabatuan-Sta. Barbara until April 15, 2008 to settle their unpaid electric bills to avoid power disconnection.
The government is eyeing a review of its peace pact between the breakaway Revolutionary Proletarian Army-Alex Boncayao Brigade (RPA-ABB) over the alleged involvement of the group's members in the killing of a policeman and the wounding of two others in Janiuay town in Iloilo last Saturday.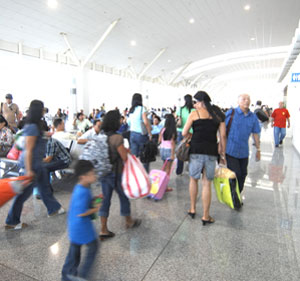 tnt file
Will the real president please stand up?
Such is now the question that hounds the administration of the Central Philippine University (CPU) and the whole CPU community worldwide. CPU stands as one of the oldest universities in the country, one of the most prestigious in Iloilo with assets believed to be at least P4 billion.