Any and all police actions on the Saturday ambush of three policemen in Januiay, Iloilo will get full backing of the Armed Forces of the Philippines (AFP) here.
"Is he someone that our children should emulate?"
This was among the reactions of some parents of a graduating class of a private university here on the selection of ousted president Joseph Estrada as the school's speaker for this year's commencement exercises.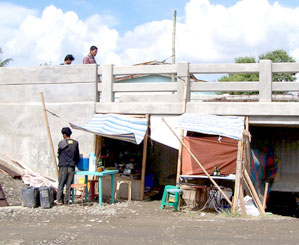 photo contributed by r.ganzon
The widow of slain opposition leader and former Antique Gov. Evelio Javier has remained optimistic that former president Corazon "Cory" Aquino will surmount her affliction with cancer of the colon.