A total of 71 zero-budget allocations marked this year's approved project listings of the Capitol's 20% Internal Revenue Allotment (IRA) Development Fund.
A top official of the militant Bagong Alyansang Makabayan (Bayan) in Panay narrowly escaped an alleged attempt to abduct or assassinate him, militant groups here claimed.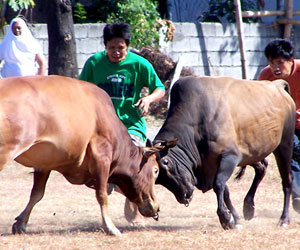 ecgarcia
Some 57.9 billion worth of major infrastructure projects are either on going or in the pipeline in Western Visayas, said National Economic Development Authority 6 (NEDA 6) Regional Director Arturo Valero.